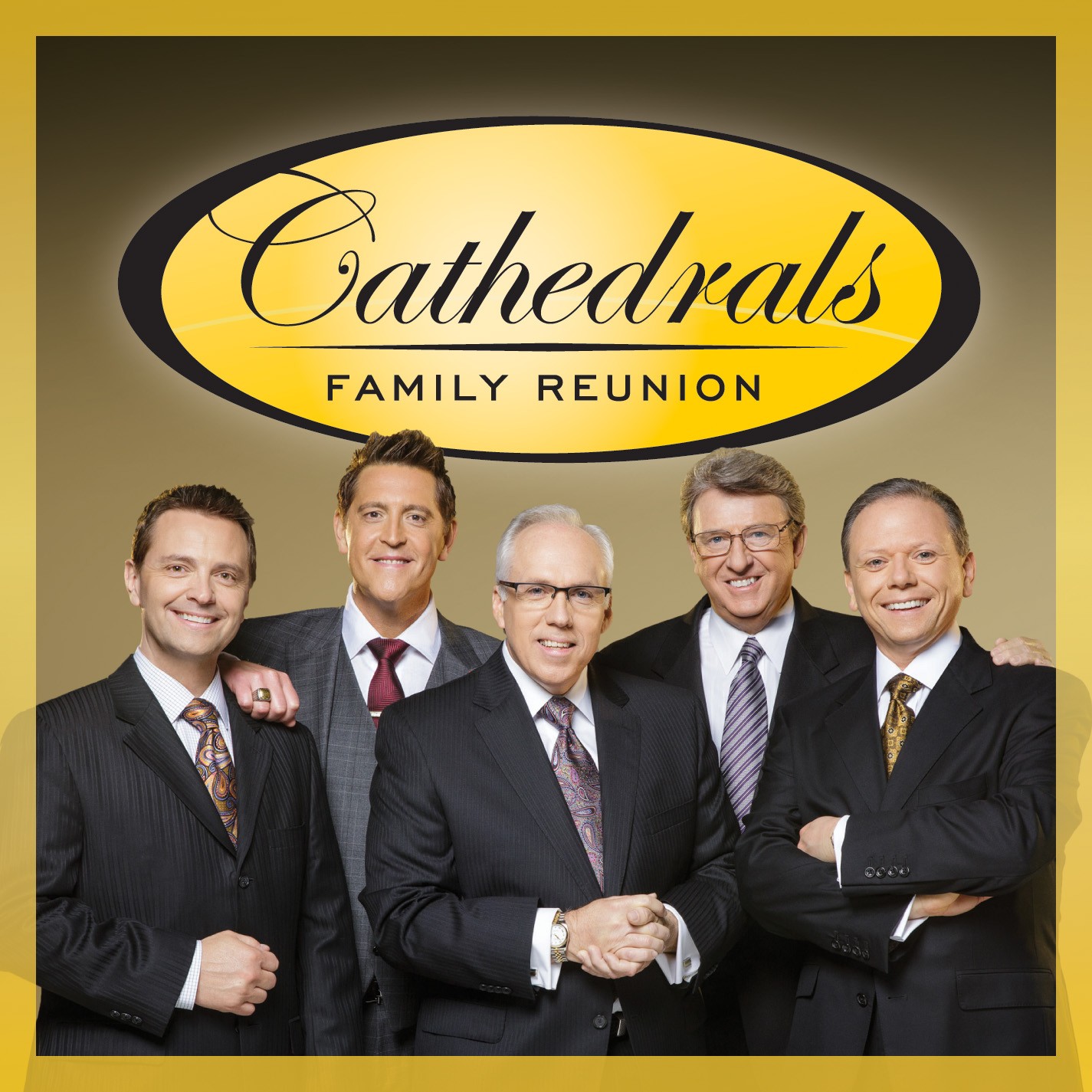 For the first time ever, the 80s and 90s lineups of the Cathedral Quartet have come together, along with the men they currently sing with, in one of the largest tributes to the legendary group yet. With top-notch production values and legendary singers like Mark Trammell, Gerald Wolfe and Danny Funderburke still bringing it to the table, it really was never possible for this to be a bad project.
I really wanted to write a full-fledged, detailed review of this album. As it is, this review will be formatted a little differently from normal because I'm writing it on the fly, without time to really soak in the album fully.  However, I've enjoyed reading others' take on it so much that I thought I might as well toss my hat in the ring and share some thoughts and extra commentary, based on what I've heard so far. There's also a little poll at the end to gauge reader interest in the project after reading my thoughts.
This is the list of songs selected:
1. Blood Washed Band
2. We Shall Be Caught Up
3. Wedding Music
4. We'll Work
5. O Come Along
6. I've Read The Back of the Book
7. Yesterday
8. Can He, Could He, Would He
9. Oh, What A Savior
10. He Made A Change
11. Somebody Touched Me
12. Search Me, O God
13. Champion of Love
First, I love the concept—bringing together a choir of all the Cathedrals legacy groups for the first time. The brand new track "We'll Work," plus scrap-iron combos on selected songs with the young basses getting to test their chops on Younce features are also excellent.
And yet, ultimately it doesn't seem to offer much that's fresh. For one thing, both Signature Sound and the L5/MTQ/GV/Funderburk gang have each done their own tributes already. So it's not like this new project is offering the only recent recording of Funderburk or Trammell on one of their signature Cathedrals tunes. Moreover, Signature Sound's tribute was more musically creative (which admittedly worked better on some tracks than others) and covered a broader swatch of the quartet's work. 
You might argue, "Why is it supposed to be fresh? It's a family reunion of Cathedrals singers singing Cathedrals songs!" It's not really the production I have a problem with. I actually like the classic feel in this context. (My personal favorite is the sweeping, all-stops-pulled-out feel on "Blood-Washed Band.") However, I do think the songs chosen could have been more varied. The reliance on very well-worn hits like "Can He Could He Would He," "Champion of Love," "Oh What a Savior," and "He Made a Change" doesn't really do justice to the Cathedrals' rich catalogue.  I do appreciate the inclusion of a few songs like "We Shall Be Caught Up," "Bloodwashed Band" and "Oh Come Along," but there just weren't enough picks like that. There are many overlooked gems just waiting to be pulled out and dusted off, and with all the Cats legacy heavyweights in one place, this could have been a golden opportunity to revive some of them for a new audience.
As I was thinking about this, I started making a list, and here's what I came up with. (Note: I am actually pulling some of these from a very old e-mail conversation I had with Daniel Mount, where we put together our ideal Cathedrals tribute collection.)